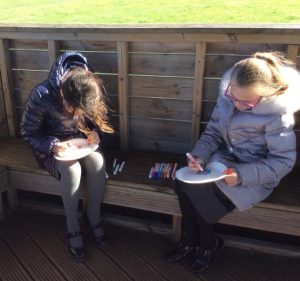 St Margaret Clitherow's Catholic Primary School provides a broad and balanced curriculum for all children. The National Curriculum is our starting point for planning that meets the specific needs of individuals and groups of children. When planning, teachers set suitable learning challenges and respond to children's diverse learning needs. Some of our children have particular needs that could create barriers to learning.
These requirements are likely to arise as a consequence of a child having special educational needs or disabilities (SEND). Teachers take account of these requirements and make provision, where necessary, to support individuals or groups of children and thus enable them to participate effectively in curriculum and assessment activities. The support we offer may take the form of additional adult intervention, or it may be that additional resources are utilised to support a child with a particular need.
Children may have special educational needs either throughout, or at any time during, their school career. It is very important that our curriculum planning and assessment for children with special educational needs and disabilities takes account of the type and extent of the difficulty experienced by the child and puts in place strategies to allow them to succeed.
The Special Needs Policy at St Margaret Clitherow's is based on the notion that all children are special:
"Everybody is somebody at St Margaret Clitherow's"
Our latest SEND Information report can be found on our Policies page. 
Here is a link to the Local Offer on the People's Information Network for Redcar and Cleveland website with details about the services they offer. When you land on the Local Offer website please find Services by Subject and select Primary and Secondary Education. Then in the 'key word' search bar enter our school name to access the information on our school. Please click on the link below.