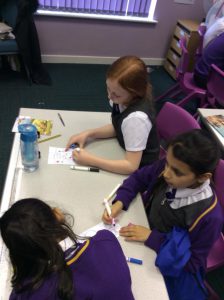 At St. Margaret Clitherow's School, we expect good behaviour from our children at all times. This is done through the spiritual and moral standards set by all the staff and the good examples established by our older pupils. In the classroom, good behaviour is the responsibility of the teacher. On the sports field representing our school or when outside of school on trips, we expect our children to represent our school in a sensible, mature and caring manner.
The reward for good behaviour is the happy and caring community that St. Margaret Clitherow's School is known for.
The School is a community based on:
Trust
Honesty
High expectations of behaviour
High standards of achievement both in and out of the classroom
Good manners and courtesy
Care, concern and consideration for others
Unselfishness
The appreciation of diversity
Total commitment to its Anti-Bullying Policy and Child Protection Policy
Rewards and Consequences
Our behaviour policy was launched with the children in September 2013, is all about 'Rewards and Consequences'.
We want to reward the excellent behaviour of the children in school and encourage them to try even harder while ensuring that unacceptable behaviour is challenged and dealt with.
Ask your child to explain about SMC Tickets (awarded for good work) and SMC Golden stickers for their behaviour passports (awarded for good conduct). All of the children are buzzing and working hard to achieve their Bronze, Silver or Gold class rewards. Each child starts each term afresh with children trying to get enough stickers to be awarded the reward for that term.
For further information please see our behaviour policy in the policies section.