Books open up opportunities for our children, they can take them to places without leaving the room, show them life that they wouldn't necessarily experience or know that is even out there – "The more that you read, the more things you will know. The more that you learn, the more places you'll go."
Dr Seuss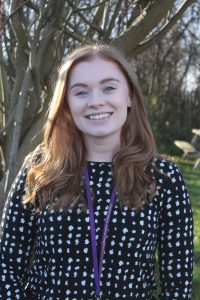 Reading Intent – What are we trying to achieve in our curriculum?
At St. Margaret Clitherow's Catholic Primary School, we strive to foster a lifelong love of reading by exposing children to a varied and rich variety of texts across all curriculum areas. We believe that reading is such an important life skill, opening up other ways to learn, allowing children to escape into another world, igniting their imagination and creating a sense of wonder. Reading accurately, fluently and with understanding not only enables children to become life-long learners, but it provides them with skills to be a teacher to themselves. We aim to instil a passion for reading, so that children become enthusiastic and motivated readers, reading for pleasure as well as knowledge. 
Reading for pleasure is a vital part of every child's educational entitlement. Developing a love of reading has huge benefits for children, contributing to pupils' educational achievement across the curriculum in addition to providing a lifetime of enjoyment. With so much competition for children's time and attention, it is vital that we embed a culture of reading into the core of what we do as a school, helping every child to become a lifelong reader. 
Reading Implementation – How is our curriculum delivered?
Reading is a vital skill that will support learning across the whole curriculum, therefore great important is placed upon teaching children to read with fluency, accuracy and understanding at SMC through discreet reading teaching, as well as a variety of cross-curricular learning opportunities. 
Early Years Foundation Stage
The curriculum in EYFS offers many opportunities to develop the skills required for reading. Pre-reading skills, such as speaking, listening and understanding language, are the first skills to be focused upon through specific communication and language teaching. 
In Nursery, as the children progress with their pre-reading skills, they begin working on RWI set 1 sounds in a fun and play orientated way.
As the children enter Reception, they all begin daily formal RWI teaching. However, phonics teaching continues throughout the entire day, with different activities and games to develop their phonological awareness. 
Key Stage 1
Children receive daily phonics sessions for 25 minutes. Children are assessed every half-term and grouped according to their phonic ability and fluency in reading. 
Key Stage 2
Children participate in whole class reading every morning, where all children study the same text following the same learning objective. Teachers plan to ensure that the children study fiction texts, non-fiction texts and poetry each term. These lessons are structured using a consistent, whole school lesson format. 
Reading Intervention
Children who require extra support will receive relevant intervention. This may be on a 1:1 or small group basis.
Reading for Pleasure
At SMC, we strive to provide a stimulating, print rich environment where reading materials are presented in a way that is both organised and inviting. We recognise the importance of 'story time' throughout the entire school; therefore each class has a book which they listen to at the end of every day. Class books are chosen based upon current pupil interest or linked to an area of their current studies and the children will help to select these texts.
Our library is a special area, set apart from the classrooms with a friendly atmosphere, comfortable furniture and attractive displays. Our library is open every lunchtime for children to escape into a book, enjoying peace and tranquillity.
Reading Impact
At St Margaret Clitherow's, we strive to create a positive and enriching reading culture from an early age, where children learn to respect, value and love books. We endeavour for all children to achieve their full potential, preparing them to enter the world as articulate and literate individuals with a strong love of reading. The core purpose of our reading curriculum is not only to prepare children for life beyond primary school, but also to open up the world of possibilities which reading can offer them throughout their lives.