Please see our PSHE Policy in General Policies – HERE.
At St Margaret Clitherow's Catholic Primary School we aim to develop each individual child to be the best they can be, we focus on developing their personal, social and health education alongside their faith life.  We have an ambitious PSHE curriculum in place that is accessible for all and considerate of our social context.  
The purpose of our PSHE curriculum is to provide children with a sound understanding of risk and to equip them with the knowledge and skills necessary to make safe and informed decisions as well as to help our children to build their confidence, resilience and self-esteem. 
PSHE is not taught as a set of stand-alone lessons at SMC, it is interweaved into the daily life of our school.  Topics and points for discussion are picked up on when they are relevant to the children and have a context and meaning.
There are three core themes that we build our PSHE curriculum on, they are:
Health and Well Being
Relationships
Living in the Wider World

 
We focus on one core theme per term and provide lots of learning opportunities for our children to explore each theme in detail.  
…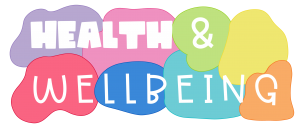 'Health is a state of complete physical, mental and social well-being.'
Promoting health and well-being is a priority and SMC, we seek regular opportunities to bring the importance of healthy bodies and healthy minds to the forefront of our children's learning.  As well as taking part in weekly PE lessons and attending many sporting events that promote the importance of fitness, we focus learning in school around health and plan regular opportunities to discuss this on a class and whole school level.  
Healthy School Days encourage our children to think about what they are doing to ensure they are looking after their bodies and to think about how the impact of the decisions they make now could affect their health and fitness in later life.
…
As well as looking after our physical health we also promote looking after our wellbeing by supporting our children with understanding the importance of mindfulness.  We have developed a mindfulness week and within that week we explore with the children what mindfulness looks like and why it is so important for our mental health and take part in activities such as yoga, peer massage and breathing exercises. 
…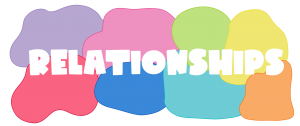 'Relationships are more important than life, but it is important for those relationships to have life in them.'
Relationships are vitally important at SMC, our relationship with ourselves, each other and God.  We work hard to build the understanding that relationships need to be developed and that they are what give us life.  We think about how we can impact on the lives of others as well as exploring how relationships can become disjointed or fall apart if we do not work at them.  We work hard to develop not only the relationships in school but our home/school relationships and our relationships with the wider community.  
Each term we have 'Parental Engagements' where our parents and carers come into school so we can share an aspect of our learning with them.  These events are always a huge success and have strengthened the relationship between home and school.  
…
We also work on developing the relationships with our wider community and look to engage with our local community as much as possible. An example of this is when we visit our local care home throughout the year or visit the residents who live next door to our school to thank them for always supporting us. 
…
As well as developing relationships with others, at SMC, we work hard to develop a positive relationship with ourselves.  An example of this is our Year 6 girls take part in the 'Rubies Project'.  This programme looks at promoting self-esteem and developing the understanding that we are all precious and unique. 
…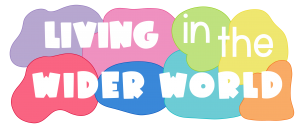 The third core theme in our PSHE curriculum is Living in the Wider World.  At SMC we support our children in developing their understanding of the part they play in the wider world and we work to give them the skills to be independent, resilient and confident.  We have developed strong links with our local PCSO officers, school nurses, road safety officers and Fire Brigade who explore what life is like in the wider world and support children in understanding the dangers and how to look after themselves.  
…
At SMC we encourage our children to develop their understanding of other cultures and religions, this goes hand in hand with our British Values curriculum, we aim to ensure all children are respectful and tolerant of others in our wider world.  One way in which we engage children with this, is by hosting 'Other Faith Days' to enable children to explore other religions and look for similarities and differences with our Catholic faith.  We also support the work carried out by Mission Together during Lent where we find out about another part of the world and the people within it and how we can help them.  
…
PSHE is built in to everything we do at SMC, we value the personal, social and health education, alongside their faith as one of the most important aspects of their learning.  We aim to develop confident, resilient, independent young people who have a rounded understanding of who they are, how to keep themselves safe and healthy, who are able to build supportive relationships with those around them and can look to the wider community and the world they live in and know they can make a difference.