Hi everyone!
I'm Miss McCarthy and I am Phonics Lead here are St Margaret Clitherow's.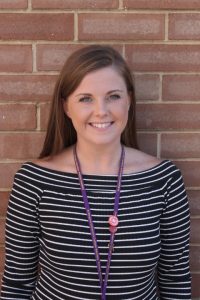 At SMC, we begin the teaching of reading in Nursery by preparing the children to access phonics teaching. When the children are ready, they begin the Read Write Inc. phonics programme which we have adapted to meet the needs of our children. It teaches children to read accurately, fluently and develop their understanding of texts.
Nursery Phonics Preparation
Within Nursery, phonics teaching concentrates on developing children's speaking and listening skills. Activities are divided into seven aspects, including environmental sounds, instrumental sounds, body sounds, rhythm and rhyme, alliteration, voice sounds and finally oral blending and segmenting.

Read Write Inc.
Children join their small Read Write Inc. group every morning 9:10 – 9:35am. Teachers and learning assistants teach children to read a new grapheme each day. During the focused reading session, children:
Explore and learn a new grapheme, orally segmenting and blending words containing the phoneme BEFORE seeing the corresponding grapheme.

Review previously taught sounds, and words containing these sounds, to develop fluency.

Read real and nonsense words with the new grapheme and previously taught sounds – spotting 'special friends' within the words to help their fluency!

Apply their knowledge by reading

lively phonic books, which are closely matched to their increasing knowledge of phonics.

Answer questions about the text to show that they comprehend it.

Practise reading 'common exception words' (words that can't be 'sounded out').
Children are assessed every half-term and grouped according to their phonic ability and fluency in reading. Those children who may need additional support are then given 1:1 or group intervention in the afternoon.
How to pronounce the sounds: Information for Parents: How to say the sounds
Teaching sequence
Our specialist phonics teachers engage in practice sessions to become experts in the teaching of Read, Write Inc. This ensures that the teaching is consistent and becomes a routine for both staff and pupils. Staff have a range of resources and support to use consistent phrasing and teaching points in all lessons.
Resources

Picture cards: Each sound has a picture and phrase to help the children remember the sound.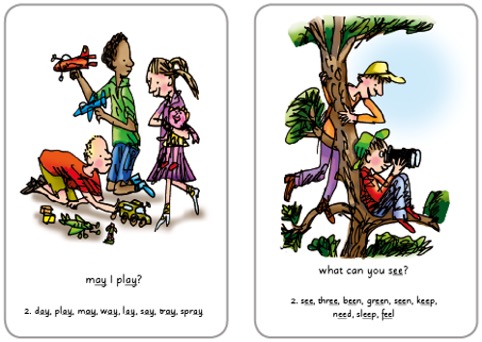 Grapheme cards: Each sound has a corresponding grapheme, which allows children to read words.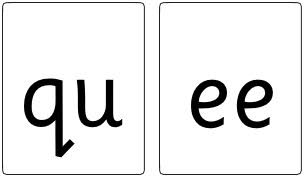 Green words: Words containing new and previously taught sounds, which the children will read fluently. The children are shown some with 'sound buttons' on and some without.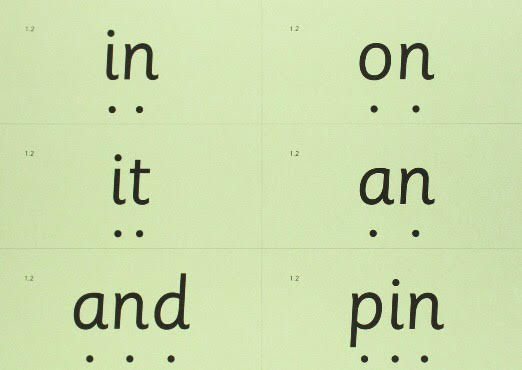 Story books (school & home) (2020/2021): Books, closely matched to the children's phonic ability. The children have the opportunity to read the same story during Read, Write Inc sessions and then at home to consolidate their phonic knowledge and build fluency.


Book Bag Books (2020/2021): Children are then encouraged to take home a Book Bag Book. This book builds upon the ideas and many of the words in the Storybook he or she has just read.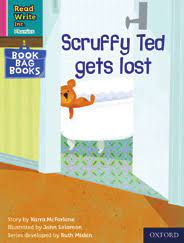 Year 1 Phonics Screening
In June, every child in Year 1 is required to take a 'phonics screening check'. Those children who do not pass, will retake the test in Year 2.
How does the check work?
Children read 40 words aloud with a familiar adult

20 of these words are real and may be familiar, while other words are 'nonsense'.
Here are some examples of the real and nonsense words they might read:



Year 1 Phonics Screening Results
| | | | |
| --- | --- | --- | --- |
| 2016 | 2017 | 2018 | 2019 |
| 74.4% | 76.9% | 76.2% | 72% |
Year 2 Phonics Resit Results
| | | | |
| --- | --- | --- | --- |
| 2016 | 2017 | 2018 | 2019 |
| 62.5% | 66.7% | 100% | 75% |
Glossary of terms
Grapheme

– The way a sound is written. e.g. ay (as in pay) and ai (as in main) are the same sound but a different grapheme.

Phoneme

– A sound.

Oral blending

– The adult may 'sound out' c-a-t for the child to hear and say the word 'cat'.

Oral segmenting

– The adult may ask the child to 'sound out' the word dog and the child would say 'd-o-g'.

Fred Talk

– sounding out the word before reading (blending).

Special friends

– sounds written with more than one letter,




eg

: sh

,

ng

,

qu

,

ch, ay, ee.
Speed Sounds

– the individual sounds that make up words.