Keeping your child safe online
In this modern age our children often know more about the Internet than we do. However, not everyone on the Internet is who they seem or has the best intentions.  There are many ways you can help keep your child safe online and we have some examples of different ways to keep safe on this page.
Brittannica Digital Learning
Please click on this link Esafety Guide – Students (1) to a very informative guide on how to talk to your child/ren about keeping safe online. It gives lots of things to talk about with your child and gives lots of tips on how to use different devices and platforms.
Internet Matters
Internet Matters is a not-for-profit organisation working with online safety experts to bring you all the information you need to keep your children safe online.
We aim to bring you
Advice on important e-safety issues
News and advice from industry experts
Guidance on setting parental controls and filters
Reviews on the latest technology and apps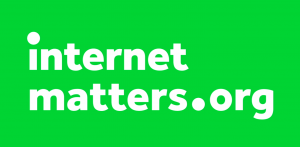 This is a really useful site to help you protect your children on the internet.
Click on the below link to visit their website.
Here is a handy resource you may find useful. It has links to appropriate websites to report concerns you may have over online safety and security.
There are also some useful tips and hints about how to keep yourself and your children safe online
http://educateagainsthate.com/resources/